March 6th: An Actor's Toolbox
What is an actor?  What is his or her job?  How do you create your character?  Choose a character to develop and showcase.  Where and when does your character laugh or cry?  How do you make your character  "real."
March 20th: Movement & Music
What is musical theatre?  How is movement used to build your chosen character?  How does music build a character?  Blocking your character and scene.
March 27th: Wardrobe & Props
Research your character and decide what kind of costume and/or props might need to create the scene.  Will your character need make-up to make your performance "real"? Will a prop make the performance "real"?
April 10th: Showcase Performances
Practice, practice, practice.  Perform your character for your parents and family.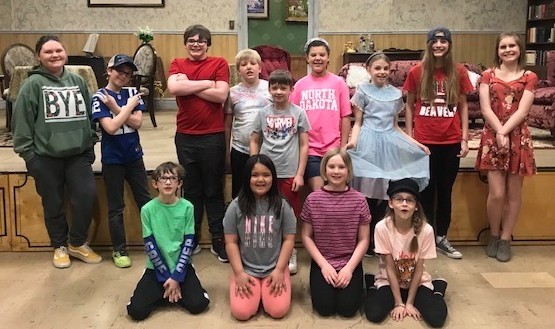 MRP Youth Actors took the stage on Saturday, April 10th 
to a full crowd of parents and friends.  Wonderful performances !
Congratulations!