Mouse River Players is an all  volunteer, amateur community theatre organization.  
Audition dates will be announced on this page, and are normally held approximately 7-8 weeks prior to the opening performance for each show.
Auditions are open to anyone who wishes to try out. We generally do not pre-cast, so auditions are completely open. 
Depending on the needs of the show, we prefer to cast age-appropriate roles.  The specific requirements for a show  will be posted at the time auditions are announced.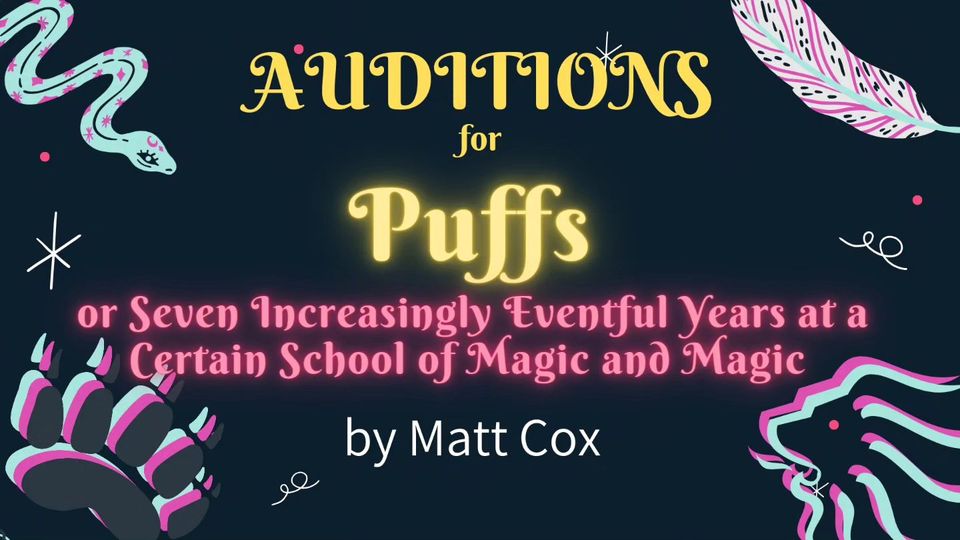 Auditions Announced for "Puffs"
Mouse River Players is pleased to announce auditions for our third show of the season: Puffs Or Seven Increasingly Eventful Years at a Certain