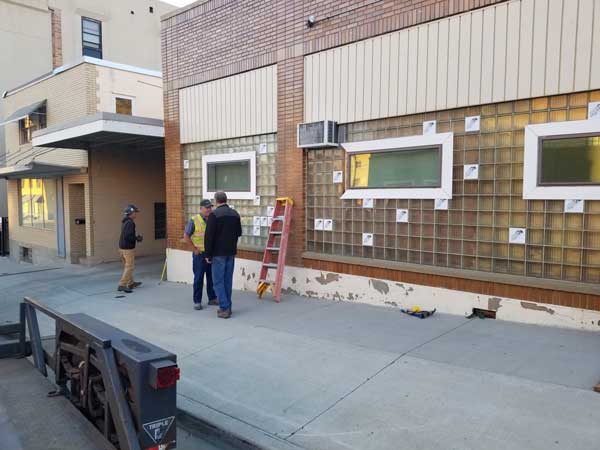 By the end of he week, the old glass blocks, windows and metail transom had been removed and the first of the new windows intalled.
Approximately one year ago, in July of 2021, we began the process off applying for the "the Minot Facade Improvement" created by the City of Minot.
The road has been long, and occasionally tedious, but on August 10th the renovation process began.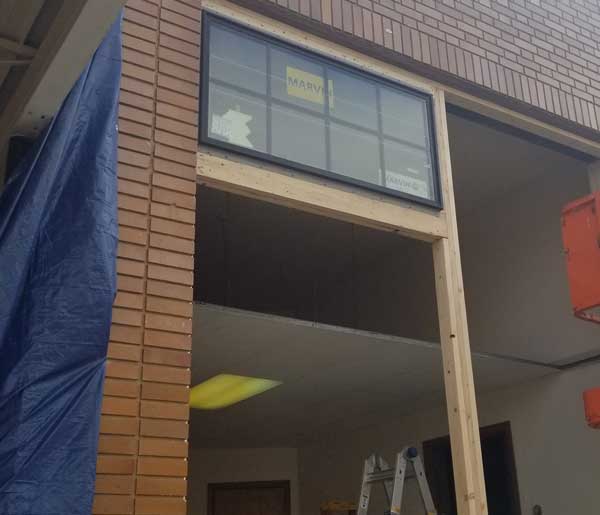 Over the next two summers, we will continue with additional phases of construction to complete the updating of he lobby for the enjoyment and comfort of our patrons.
Tentative plans are to create new bathrooms that are accessible from the lobby instead of only from inside the auditorium,  provide access to the concession area directly from the lobby, and last but not least, create a very spacious area.
In addition to various grant sources, we depend on you, our patrons, who have been so generous in the past and hopefully into the future.